Živi u malom gradu u Srbiji. Ima 20 godina. Uključen je u omladinski rad. Završava umetničku i muzičku školu. Pet godina se bavi volonterskim radom za mlade u udruzi SVIJETLOSTI. Organizira mnoge razmjene mladih. Takođe volontira u skloništu za pse. U osnovnoj školi dogodilo mu se da su ga zadirkivali zbog njegove homoseksualnosti, zbog čega je imao depresivnu fazu, kaže Goran.
Bio je odličan student.
Goran kaže da uvijek postoje oni koji će te voljeti i poštovati. Postoje obrazovani ljudi koji prihvaćaju homoseksualce. Njegovi su roditelji stariji pa to ne razumiju tako dobro. Njegov najbolji prijatelj je lezbijka. Prijatelji su 15 godina. Zna da je Goran homoseksualac, da je to normalno i da to nije bolest.
Goran kaže da mnogi muškarci s pravom prihvaćaju homoseksualce i biseksualne prijatelje.
Mnogi ljudi znaju da su homoseksualci puno patili u svom životu. Kaže da su LGBT osobe maltretirane. Mnogo je muškaraca koji dijele svoju seksualnost i zapravo žele imati analni seks s muškarcem, a ne sa ženom. Gay svijet jako iritira društvo. On traži vezu s osobom u kojoj svoj život može podijeliti s drugima. Diskriminiran je na poslu ili će vas zvati pogrdnim imenima ili će vas pitati imate li djevojku i kada ćete se vjenčati, kaže Goran.
Želi povećati potencijal homoseksualaca kako bi ljudi mogli prihvatiti ljubav.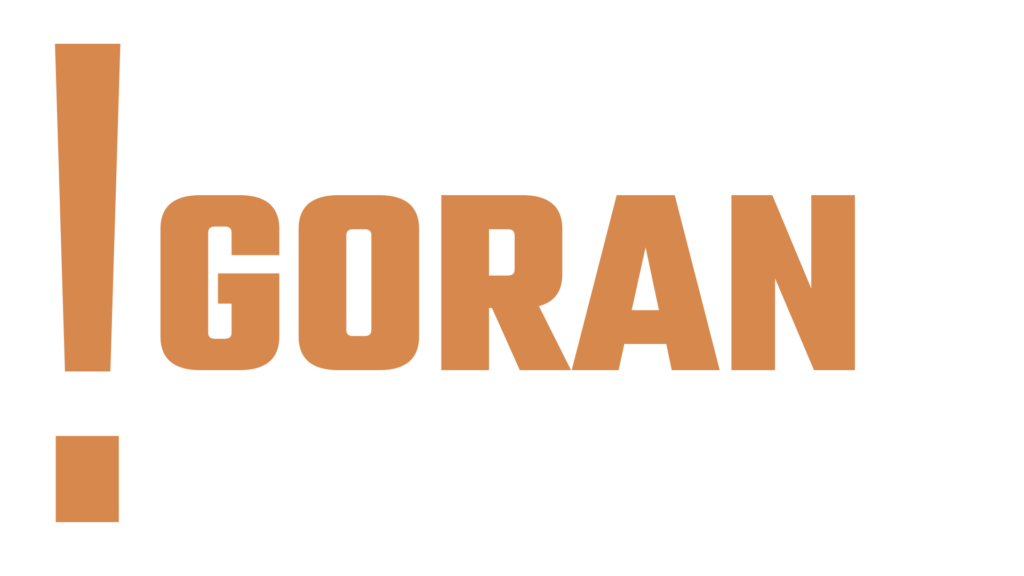 He lives in a small town in Serbia. He is 20 years old. He is involved in youth work. He is finishing art and music school. For five years he has been volunteering for young people in the association SVIJETLOSTI. It organizes many youth exchanges. He also volunteers at a dog shelter. In elementary school, it happened to him that he was teased because of his homosexuality, which is why he had a depressed phase, says Goran.
He was an excellent student.
Goran says that there are always those who will love and respect you. There are educated people who accept homosexuals. His parents are older so they don't understand it that well. His best friend is a lesbian. They have been friends for 15 years. He knows that Goran is a homosexual, that it is normal and that it is not a disease.
Goran says that many men rightly accept homosexuals and bisexual friends.
Many people know that homosexuals have suffered a lot in their lives. He says LGBT people are being bullied. There are a lot of men who share their sexuality and actually want to have anal sex with a man rather than a woman. The gay world is very irritating to society. He seeks a connection with a person in whom he can share his life with others. He is discriminated against at work or he will call you derogatory names or ask you if you have a girlfriend and when you will get married, says Goran.
He wants to increase the potential of homosexuals so that people can accept love.